School Counselor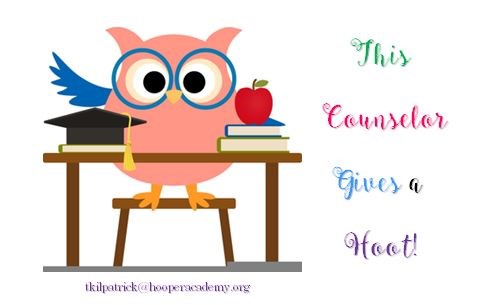 Email: tkilpatrick@hooperacademy.org
Phone: 334-288-5980
Fax: 334-288-9171

I hold both a Masters of Science and Education Specialist degree in School Counseling and Guidance. I have been a teacher since 2001 and have taught in various schools including public, private and college level. I've been at Hooper Academy since 2012 where I have taught computer, ACT prep, Speech/Debate, Sociology, and College Level Microcomputer Applications/Intro to Computers/HTML/Advanced Microcomputer Applications for Reid State Technical College. Additionally, I have been the dual enrollment coordinator since 2012, Jr. Class Sponsor, Technology Coordinator, Social Media Coordinator, Webmaster, Sr. Class Sponsor, and College/Career Counselor.
I consider my role as a school counselor, supporting students, families and my school community a joy and privilege!

Click here to submit a referral form to the school counselor. Referrals can be made for academic as well as social concerns by parents or teachers.

Strategies for Overcoming Test Anxiety
Transition from Elementary to Middle School
Transition from Middle School to High School
Helping Your Child Build Character
Suicide Prevention and Awareness