A Message from Hooper Regarding COVID-19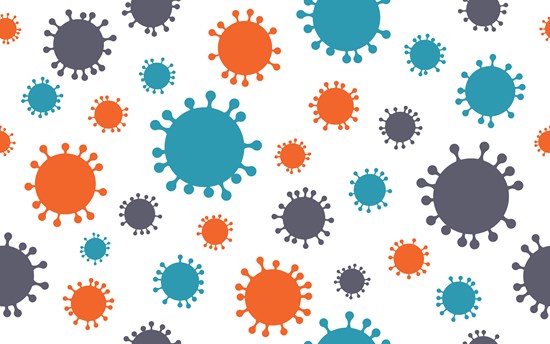 Hooper Academy, as well as the Early Learning Center, is currently closed due to the Coronavirus (COVID-19) pandemic. The Board, administration, and faculty are committed to assisting our students in continuing their education. Even though students will not be returning to our campus this academic year, school will still be in session. While we cannot totally replicate the in-class experience, we want to provide a means for students to continue with their academic learning. We began implementing our plan of remote learning Monday, March 30.  
Our teachers are dedicated to continuing to provide a quality education for your child. We know that this is a different approach to teaching and to learning. We will be as flexible as possible and as responsive as possible to ensure that each child is successful as they are continuing their education during this school closure. Please be patient as this is a new avenue of providing instruction for Hooper Academy. 
Please know that we will be as accessible as possible to our Hooper families as we navigate this process. Also, please know that we are looking into rescheduling events such as prom and graduation.
We will continue to keep in contact with you to answer your questions and provide additional information. Please monitor our email communications and social media channels for updates.
We are Hooper. We are family. We will get through this together.
The Board, administration, and faculty continue to pray that you and your families are safe, happy, and well!  
---
Elementary
Elementary students are being provided packets of ABEKA materials. Packet pick-up/drop-off dates will be scheduled periodically. Please watch your email for details and dates.
Parents, please stay in touch with your child's teacher via the normal methods of communication for updates, lessons, resources, etc. 
---
Junior High and High School
Hooper Academy is providing distance learning through
Edmodo. 
Edmodo is a digital platform that will enable our teachers to upload assignments and other resources as well as enable students to respond.

Edmodo went live on Monday, March 30 at 8:30 am. We will begin with offering your child's core classes (Math, Science, English, and History). If for any reason the school closure should be extended past April 5, 2020, we will implement a plan for the elective classes.

Edmodo can be accessed via computer, cell phone, tablet or iPad. (If your child does not have access to one of these devices or to Wi-Fi, please let us know as soon as possible.) If you have not received directions and class codes so that your child can set up his/her Edmodo account, please contact Ms. Kilpatrick. In the meantime, you may want to go ahead and visit Edmodo's site as there are excellent video tutorials.
NOTE:  We are not scheduling a time for 7th-12th to pick up textbooks.  Some of the students have textbooks in their locker or spread around in different classrooms if they left them there. Instead, we will be providing them with online resources including as many textbook pdfs as possible.