A Message from Hooper Regarding COVID-19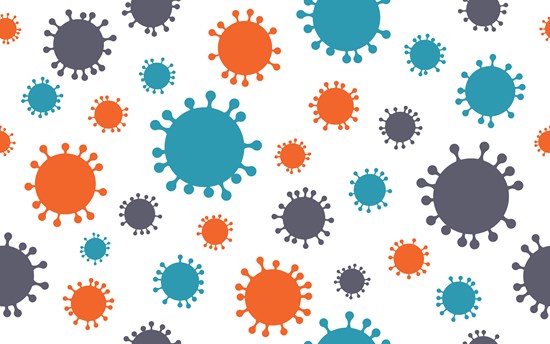 Hooper Academy is practicing social distancing due to the Coronavirus (COVID-19) pandemic. The Early Learning Center is now open.  The Board, administration, and faculty are committed to assisting our students in continuing their education.
Beginning August 7, on-site instruction will continue pursuant to our school calendar. Should school be suspended, all students will participate in distance learning.
We look forward to seeing our returning students and to welcoming our new students. The faculty and staff are committed to providing your child with a quality education in a safe environment.
Our plans for returning safely to school include:
Daily temperature checks -- All students and faculty will be required to have their temperature taken prior to entering the building. Anyone with a temperature of 100.4 or higher will not be allowed to enter the building. Elementary students will enter the elementary building through the middle breezeway door only. Students in grades 7-12 must enter through the front door by the office. No student may enter the building prior to 7:35 a.m. Students cannot be dropped off prior to 7:35 a.m. Elementary students who need to be dropped off prior to 7:35 a.m. must register for before school care, available through our Early Learning Center for an additional cost.  
Sanitation of our building -- Sanitation of our buildings will include daily intermittent cleaning of touchpoints such as door handles, desks, etc. 
Social distancing -- Social distancing will be used such as small groups; spacing of desks; modification of our daily schedule including arrival and dismissal procedures, as well as lunch and break/snack routines. The lunch/break/snack guidelines will be explained the first day of school. 
Limiting visitors on campus -- Due to the risk associated with COVID-19, guests, volunteers, and parents will have limited access to our campus. Anyone visiting our campus will have their temperature checked.
Face coverings -- We are bound by state and local government mandates. We will adjust our protocol as we take our lead from the CDC and governmental mandates. Currently, the mandate in Alabama is as follows:Each person shall wear a mask or other facial covering that covers his or her nostrils and mouth at all times when within six feet of a person from another household in any of the following places; an indoor space open to the general public, a vehicle operated by a transportation service, or an outdoor space where ten or more people are gathered. The following exceptions affects our students: any person six years of age or younger/any person while consuming food or drink.                                                             
What does that mean for Hooper staff and students regarding face coverings?
--Students in grades 1-12 and staff must have a mask when they arrive at school.
--Students in grades 1-12 and staff will wear a mask in any situation that does not allow for six feet of distance from another person, with the exceptions by the governor noted above.
--Masks/shields can be medical masks, plain masks that have been purchased, or homemade masks. However, no mask should have inappropriate images, wording, or material otherwise deemed inappropriate by the dress code guidelines.
We are Hooper. We are family. We will get through this together.
The Board, administration, and faculty continue to pray that you and your families are safe, happy, and well!