Hooper PTA to Host Fall Festival & Haunted House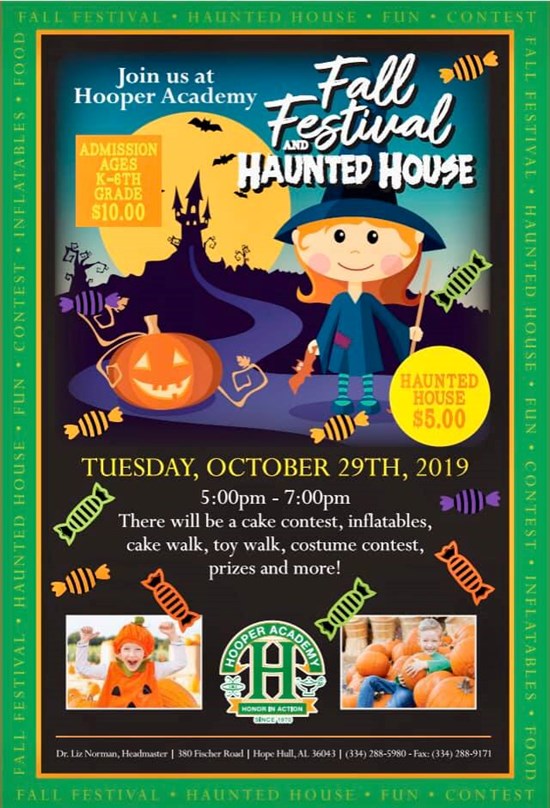 Hooper PTA will host its annual fall festival and haunted house on Tuesday, October 29 from 5 p.m. to 7 p.m.
Fall festival is open to students in kindergarten through sixth grade, and admission is $10. There will be a cake contest, inflatables, cake walk, toy walk, costume contest, prizes and more!
Admission to the haunted house is $5.