2020 PTA Fall Mum Sale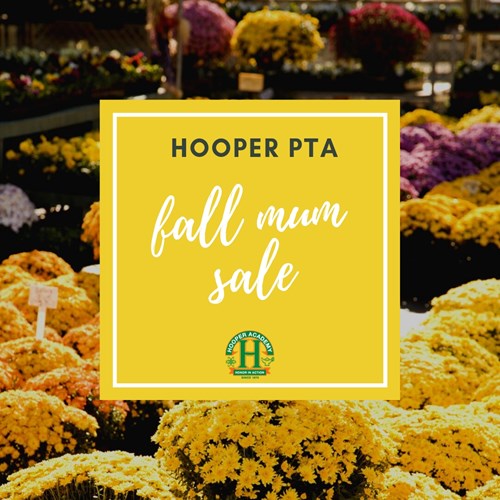 It's mum sale time again. This has been a very successful fundraiser for the Hooper PTA in the past few years.  Join us in making this the best year yet!! 
Orders must be turned in by Tuesday, September 8.  Mums will be delivered by the end of September.  We will notify everyone by email regarding pickup arrangements.
As a little incentive to sell these mums we will have a competition between Elementary, Junior High and High School. The group that sells the most will receive a cookie cake party during the school day. I wonder who will win?
Extra Bonus: If every student sells four plants the entire school will have a pizza or hot dog party.
Thank You,
Courtney Norman, PTA President